Acrylic Sheet
Used in a range of applications across various industries, acrylic is one of the oldest and most versatile plastics available. Australian businesses can rely on acrylic for displays, signage, fish tanks, medical purposes, and much more.
Regency Plastics are the acrylic sheet suppliers Brisbane, Sydney, Melbourne and all of Australia can rely on. Based in Melbourne and serving a range of industries, we can produce cut-to-size and made-to-measure solutions for your needs.
Generally speaking, acrylic is useful for a wide range of purposes. It is malleable, transparent, and lightweight but still strong. Best of all, our acrylic sheet in Melbourne is low-maintenance, meaning it can be used to create everything from machine guards to furniture.
Not sure what you need from your acrylic plastic in Sydney or Melbourne? We can recommend solutions for your industry and your application.
Acrylic Sheet Suppliers in Melbourne, Sydney and Brisbane
Are you looking for acrylic sheet suppliers in Sydney or the best acrylic plastic Brisbane has to offer? For acrylic sheets in Sydney and across the country, contact our team today.
While we're based in Melbourne, Regency Plastics can meet your plastic acrylic sheet requirements all across Australia. Whether you're located in Sydney, Brisbane, Melbourne or any other part of the country, we will custom-cut, shape, bend, polish, and fabricate the specific plastic acrylic sheet solutions you need.
From custom acrylic plastic in Brisbane to acrylic sheet in the heart of Melbourne, we are here for you. Regency Plastics offers the highest quality services, expert knowledge of engineered plastics, and same-day cut-to-size services. We can get you started with expert advice and a free quote on your requirements.
To chat with our acrylic sheet suppliers, Brisbane businesses, Melbourne industries, and customers across Australia can call us on (03) 9761 4452.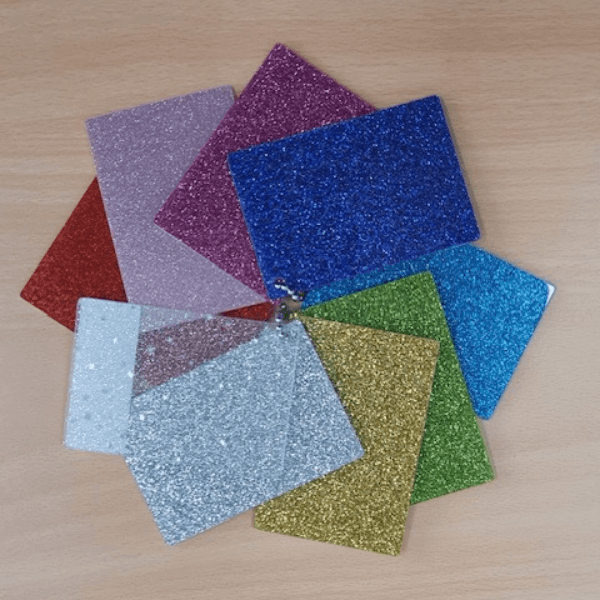 Clear Acrylic Sheets
Regency Plastics stocks a wide range of acrylic products in a number of different styles. You can be sure that we have a solution to suit your application, including clear acrylic sheets.
Sometimes referred to as Perspex, the clear acrylic sheet in our range offers excellent clarity and visibility without sacrificing strength or stability. It offers excellent functionality for a range of applications and stands apart when compared to glass.
For the best clear acrylic sheet Melbourne has to offer, make an enquiry today. Wherever you are across Australia, Regency Plastics would be happy to help you.
Plastic and Plexiglass Sheets in Melbourne, Sydney and Beyond
When you're shopping for acrylic or plastic sheets, you might come across the term Plexiglass. Not unlike Perspex, the term Plexiglass is actually one of the many brand names that acrylic goes by.
Whether you are looking for acrylic, Perspex, or Plexiglass sheets in Melbourne, we can recommend solutions for your industry and your application. Our highly experienced staff are also here to help with Plexiglass sheets in Sydney and all across the country.
Contact us today to find the right products for your needs and to get a free quote.
Plastic Acrylic Sheet Supplies Melbourne, Sydney, Brisbane ▷ FREE Quote
Coloured Acrylic Melbourne
Clear acrylic is strong, lightweight and affordable; there is no debate that it is an ideal product for all kinds of applications. However, sometimes you want acrylic that won't blend in but rather stand out and become the focus of a space. That is where Regency Plastics and our selection of coloured acrylic comes in. With dozens of different colour options of various opacities and finishes, you can select the perfect shade and texture for your project.

So if you are searching for a provider of coloured acrylic in Melbourne, Sydney, Brisbane or beyond, contact Regency Plastics. We offer affordable prices and same day cut-to-size services.